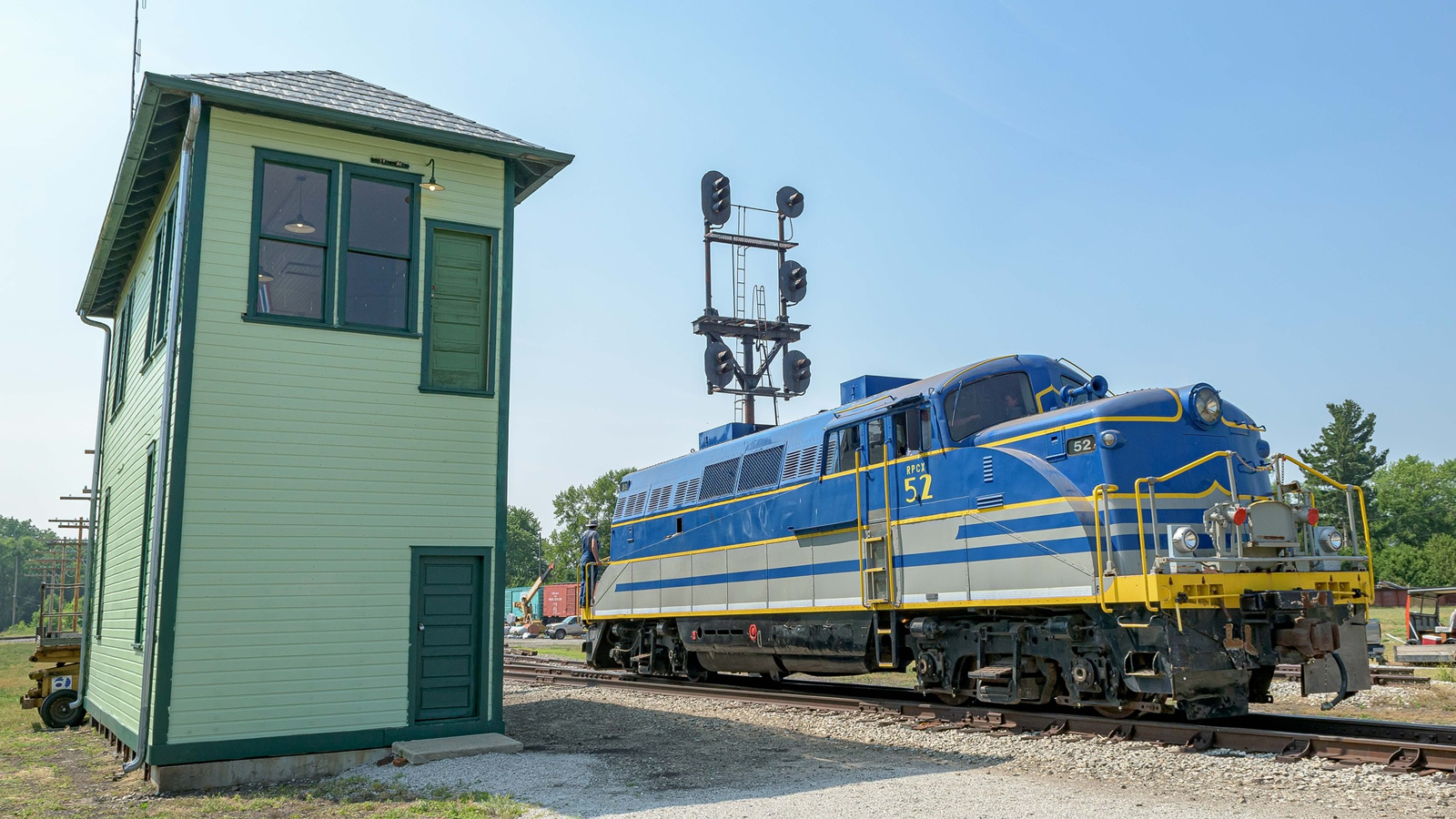 Step-By-Step Fundraiser
CHALLENGE GRANT OPPORTUNITY: An anonymous donor will contribute up to $7,000 in matching funds, which means that we only need to raise $7,000 to get this project completed! UPDATE: Another donor has generously contributed $4,000 towards the overall project!
The Hoosier Valley Railroad Museum is seeking donations to install a new set of fabricated steel stairs for Grasselli Tower. When most of the exterior renovations were completed last year, it became apparent that fabricated stairs leading up to the second floor of the tower were necessary. The new steel steps will last longer than wood while providing a safe and reliable way to access the second floor for many years to come.
The estimated cost of the new stairs was nearly $38,000, but the museum was able to negotiate that price down to $14,000. Our volunteers will be painting and installing the stairs with guidance from the manufacturer, saving nearly the half the cost. On top of that, an anonymous donor has generously offered to help pay for the new stairs at Grasselli Tower with the challenge grant.
Sponsor a Tread or Platform
To help make it easier to contribute to this cause, we've made it fun and simple. There are 26 treads and 2 platforms on the stairs. Each of the platforms can be sponsored for $500 each, while each tread can be sponsored for $230 each. The names of each sponsor will be featured on a sponsorship board inside Grasselli Tower once the project is complete.
Handrail Sponsor
If you can't sponsor a tread or platform, you can still contribute by becoming a handrail sponsor! Handrail sponsors can contribute $25, $50, $75 or $100 amounts and still be recognized on our sponsorship board. Any amount that we raise over the goal will be deposited into our Grasselli Tower Fund to help maintain the tower.
Make A Donation
Please fill out the form below to make your donation.
Amount raised so far: $6,350.00
Last updated September 9, 2023, 12:08 pm CDT
Mail Your Donation
If you prefer, you can also mail a check:
Hoosier Valley Railroad Museum
PO Box 75
North Judson, IN 46366
Please make your check payable to "Hoosier Valley Railroad Museum" or "HVRM" and write "Step-By-Step" or "Grasselli Tower" in the memo section.